FOR PEOPLE WHO DIDN'T FIND WHAT THEY WERE LOOKING FOR IN CBD.
DELTA-8 THC, A HEMP-DERIVED CANNABINOID, CAN GIVE YOU A FULL-BODY & MIND EFFECT.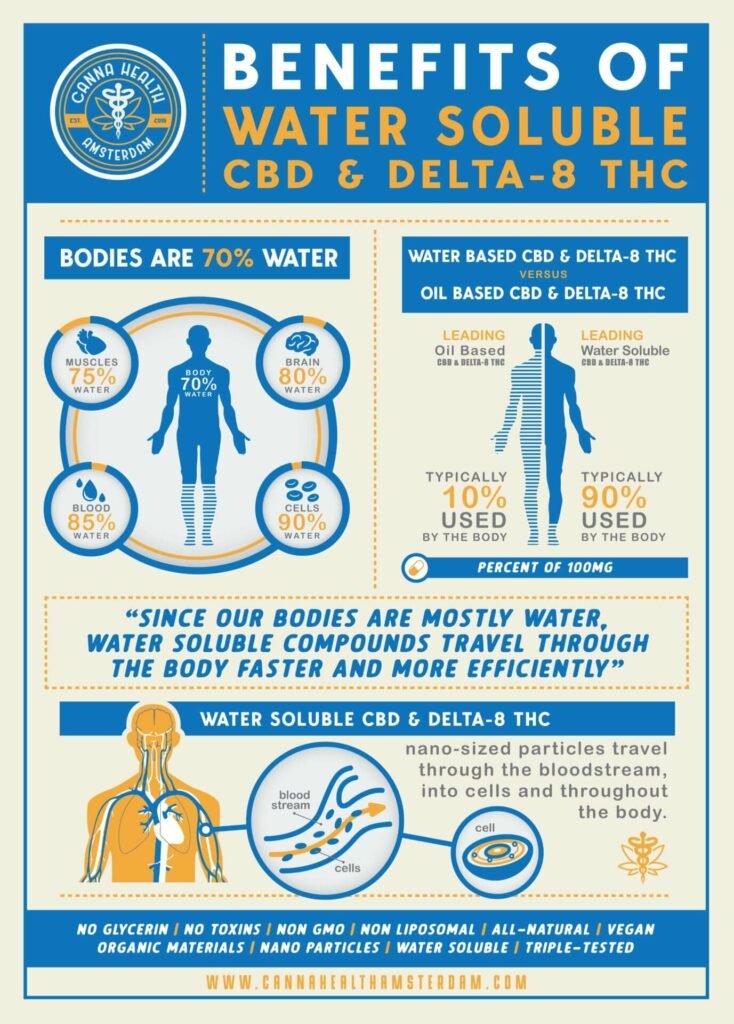 WHAT IS DELTA-8 THC?

Delta-8 THC is a naturally occurring cannabinoid found in hemp.
The effects of Delta-8 THC are analogous to a friendlier, less intrusive cannabis experience.
DOES DELTA-8 THC GET YOU HIGH?

The short answer seems to be yes. Most descriptions of the Delta-8 THC high note that it is milder or "lighter" than a traditional Delta-9 THC high. Users have also said that the high feels almost identical to Delta-9 THC but without the associated paranoia or anxiety many experiences.
WHAT USING DELTA–8 THC FEELS LIKE?
It's important to point out that everyone is different. The experiences someone might have with Delta-8 THC may be different from yours, so do use it with some caution if you do happen to be a first-time user.

By "the first-time user", however, we do mean a first-time user of cannabinoids in general. If you've had experience with Delta-9 THC in the past or any marijuana product, then you likely know at least a little bit about what to expect. If you have nothing to compare this high to, it may come across as intense.

One easy word to describe the experience: mellow.

Delta-8 THC users find the high to be relaxing and calming. They find themselves still clear-headed, able to take on tasks and go about their day normally.
Other effects from Delta-8 THC include a stimulated appetite. It enhances your mood, puts you in that happy place, and it appears to help with certain types of pain.

In summary, you can expect some or all of the following to happen when you're feeling the effects of Delta-8 THC:
• Floaty feeling like you're weightless
• Boosted energy levels and helps you focus
• Makes the user feel mellow and chill, but still clearheaded
• Increased appetite
• Intense relaxation
THE "HIGH" OF DELTA-8 THC

Some users report anxiety or paranoia as a partial symptom from a Delta-9 THC high. That appears to go away completely with Delta-8 THC. This allows for a clearheaded experience instead.
The biggest difference users find is a Delta-9 THC high might make a user feel out of control, while Delta-8 THC helps them feel like they're still in control. No matter the intensity of the Delta-8 THC, it doesn't come with the feeling of not having control.
Delta-8 THC exhibits a lower psychotropic potency than Delta-9 THC.
It demonstrates a variety of properties and can be used for many applications.
CAUTIONS
USE RESPONSIBLY.
DO NOT DRIVE OR OPERATE ANY MACHINERY WHILE USING THIS PRODUCT.
KEEP OUT OF REACH OF CHILDREN.
DO NOT USE IF YOU ARE PREGNANT OR NURSING.
CONSULT YOUR HEALTHCARE PROVIDER IF YOU HAVE ANY MEDICAL CONCERNS LIKE:
High blood pressure or heart rate, and/or intraocular pressure
If you have any known or unknown heart, blood pressure,
eye pressure,
or similar/related issues